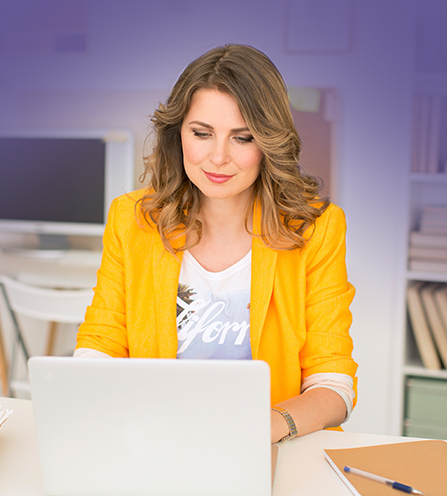 The purpose of an LMS and its benefits
Introduction
Entrepreneurs that want to create online courses need the right tools to build and deliver content to their audience. A learning management system is a great tool for that, but choosing one can be intimidating when you don't know much about e-learning. This guide was created to explain what is an LMS, how it can be used by entrepreneurs and what are its most important benefits.
What is an LMS and how is it used?
A learning management system (LMS) is an "online learning hub" that provides an indispensable set of features to support efficient teaching and learning.
An LMS is used for managing e-learning activities such as:
Creating and delivering content
Promoting and selling online courses
Tracking learner achievement
Collaborating
The global LMS market is expected to expand from $5.22 billion to $17 billion by 2022.
Who is it made for?
An LMS is the perfect solution for entrepreneurs that are looking for an easy way to market their knowledge. Typical users are instructors, learners and administrators.
60 million adults are engaged in webinars, webcasts, in-house training, continuing education classes, and more.
What are the most important LMS features?
Creating content
E-commerce
Branding
Analytics and reporting
Communication tools
Collaboration tools
Gamification
Mobile design
What are the benefits of using an LMS?
An easy way to grow your business
An LMS provides all the tools you need to build a successful e-learning business without the hard work. You can easily build your site, create engaging courses and sell them, without any technical knowledge.
Saves time on creating content
An LMS provides automation that replaces rigorous and expensive manual work and helps instructors save time on their daily tasks. Materials can be easily stored in a centralized location and instructors can better organize their content, data, and learner audiences.
96% of users say that their LMS positively affects training content organization and their ability to track learner progress.
Reduced costs
E-learning provides entrepreneurs with an opportunity to share their content with a large audience at a very low cost. The cost for developing and delivering a course is significantly reduced and there is no need for traveling, booking venues, staff costs, hardware and software licenses, etc.
E-learning courses consume roughly 90% less energy than traditional learning.
Increased revenue by selling online courses
Traditional tactics are out! Entrepreneurs can grow their business faster by marketing their online courses through e-commerce. The online market is bigger and a modern LMS has the features for creating nicely packaged content, plus the tools to advertise and sell them.
The online education industry is expected to grow past $241 billion by 2022.
Accessibility and flexibility
An LMS enables learners to take a course at their own pace and provides flexibility in terms of when and where the learning happens. Learners can access course content and stay connected with instructors from any location through their mobile devices.
Adult learners who use the internet through multiple devices are 21-37% more likely to use it for personal learning than learners with one device or no access.
Conclusion
If you're looking for a new LMS, check out INDIE, a learning platform for managing all e-learning activities, such as creating, delivering, and selling online courses.